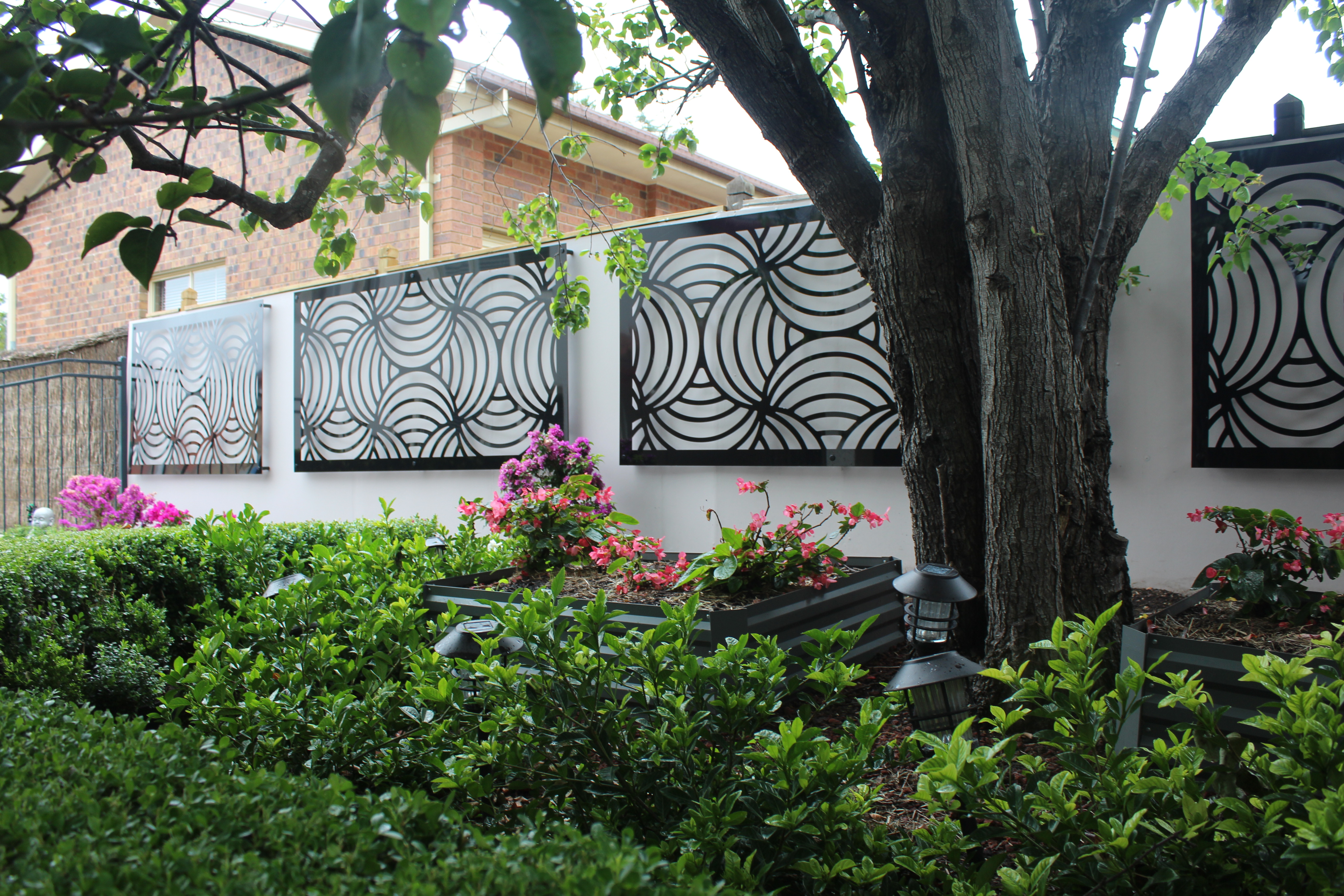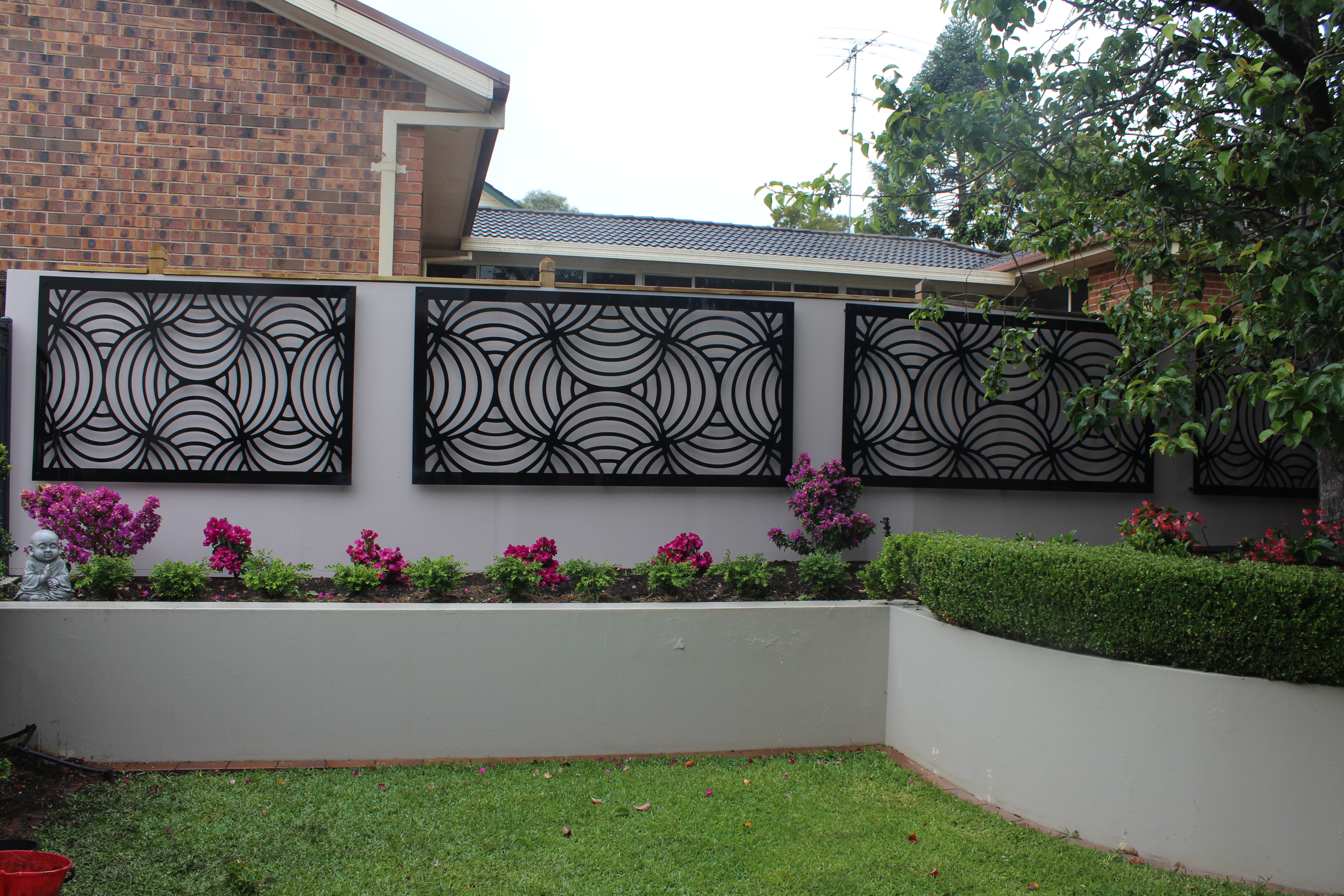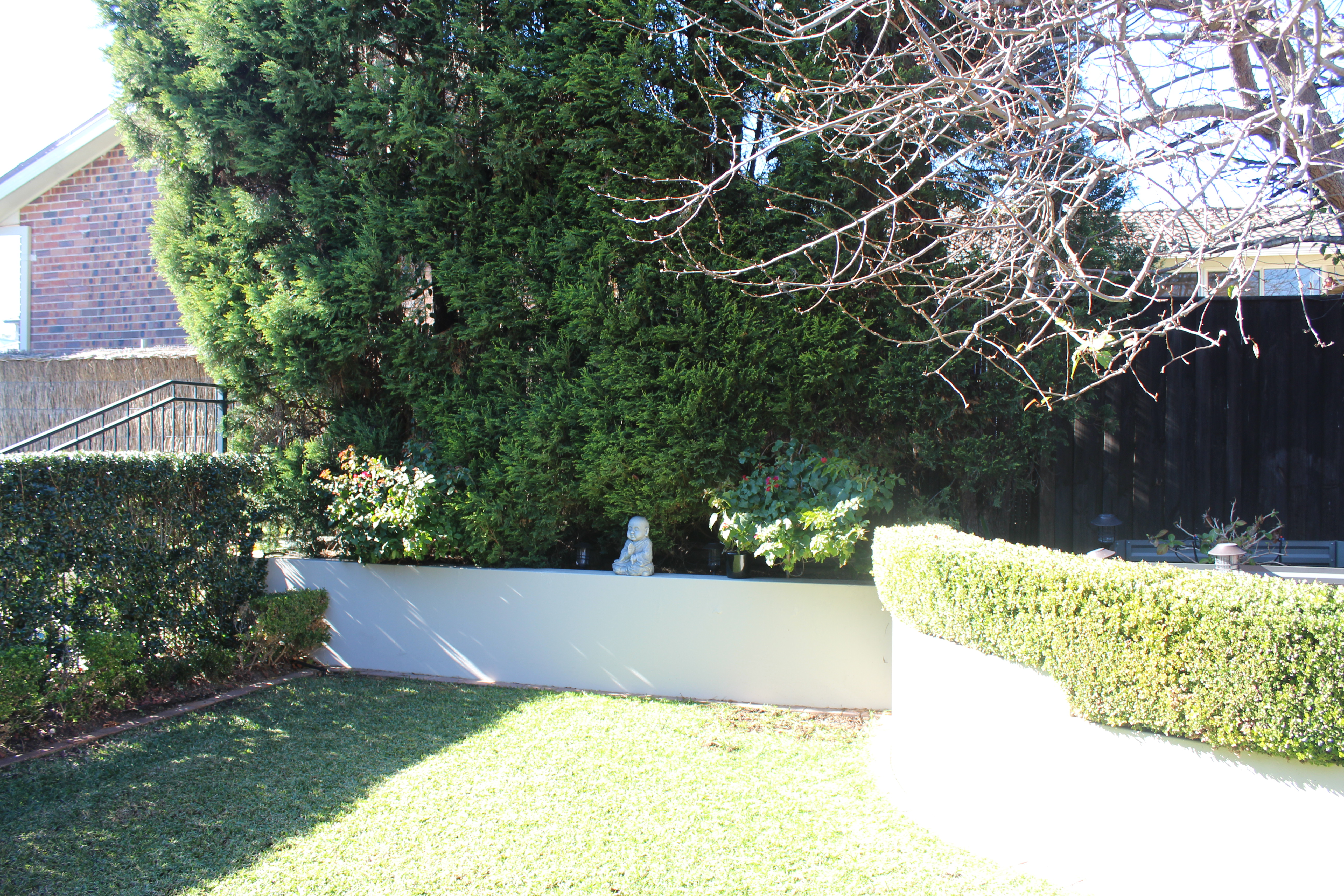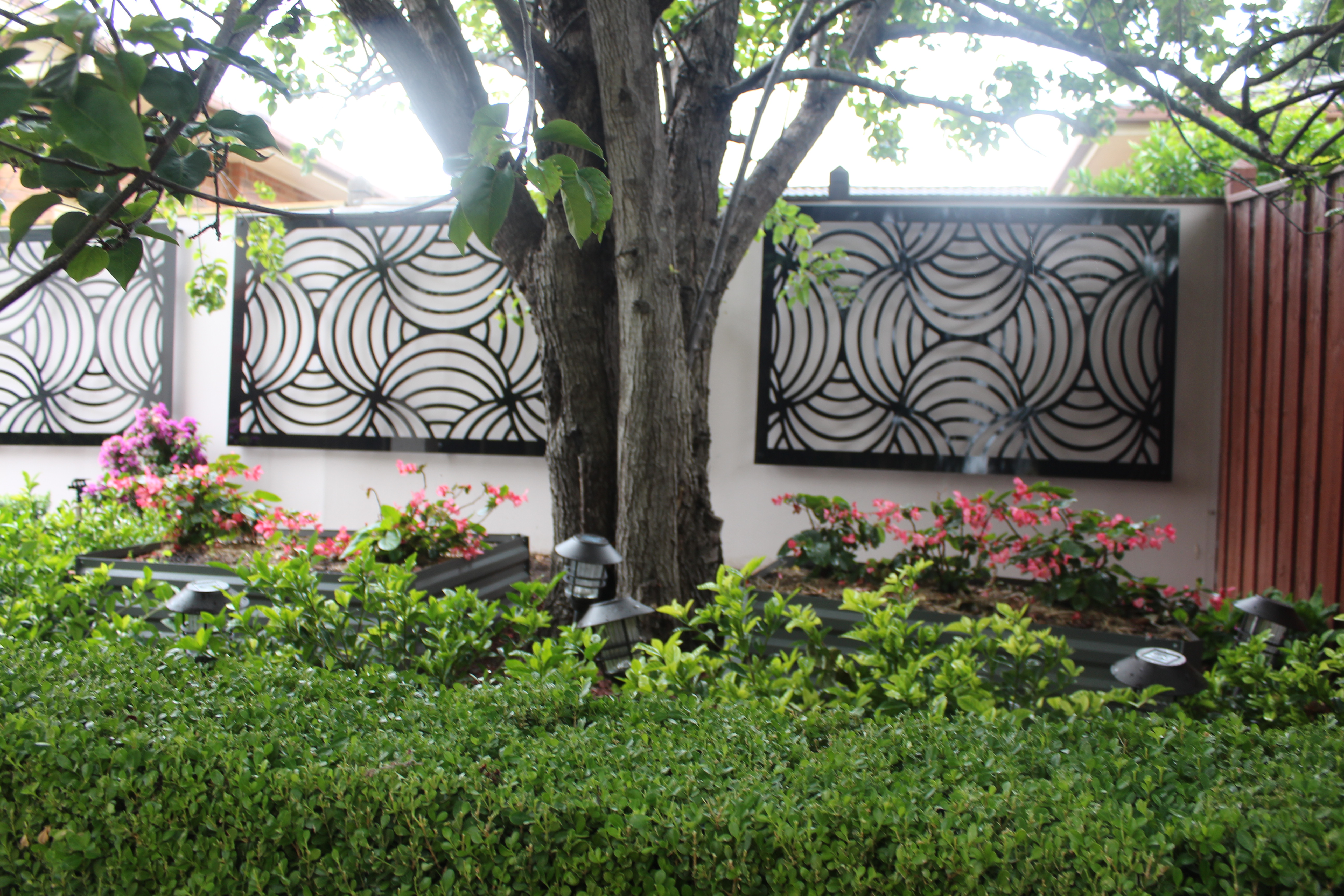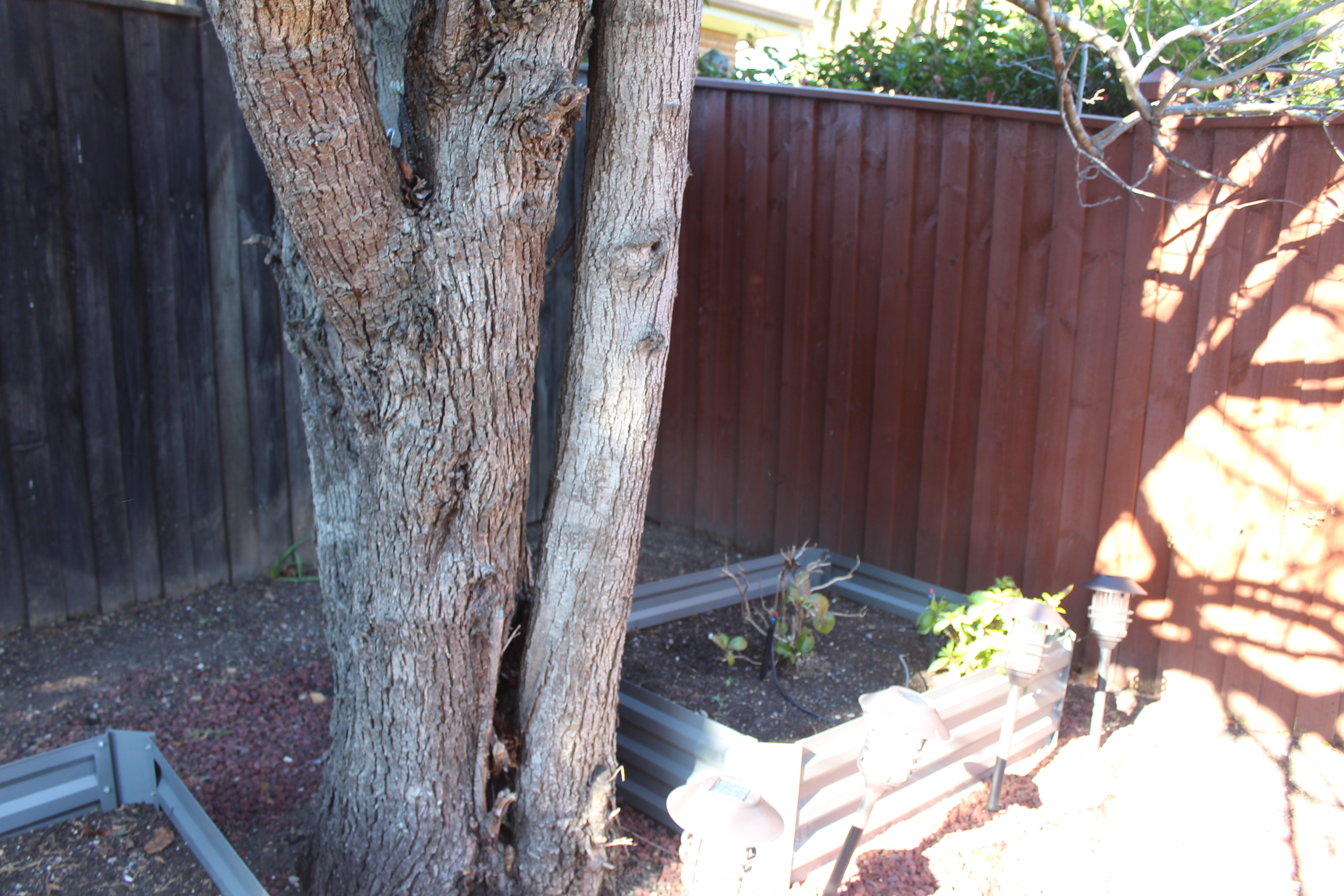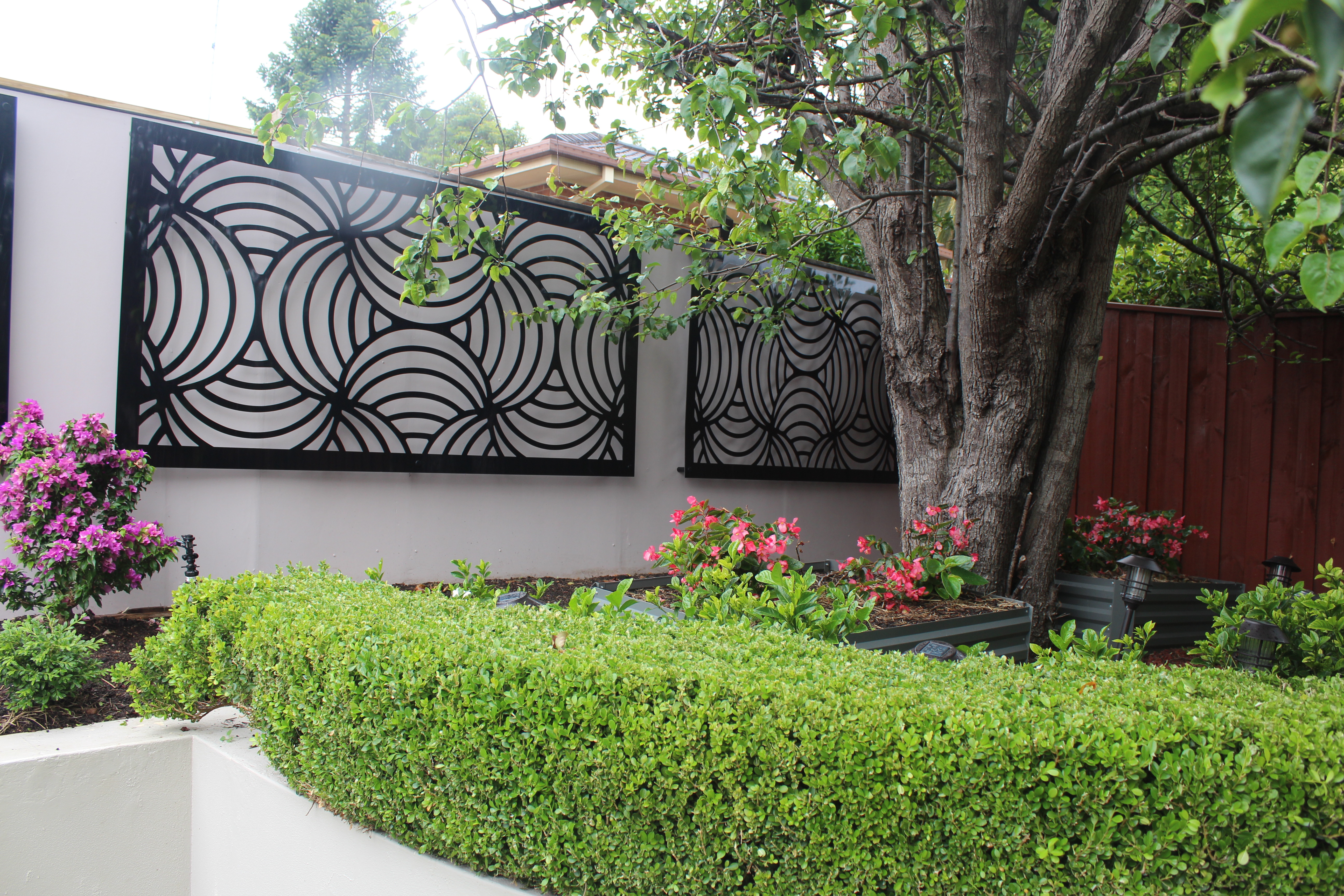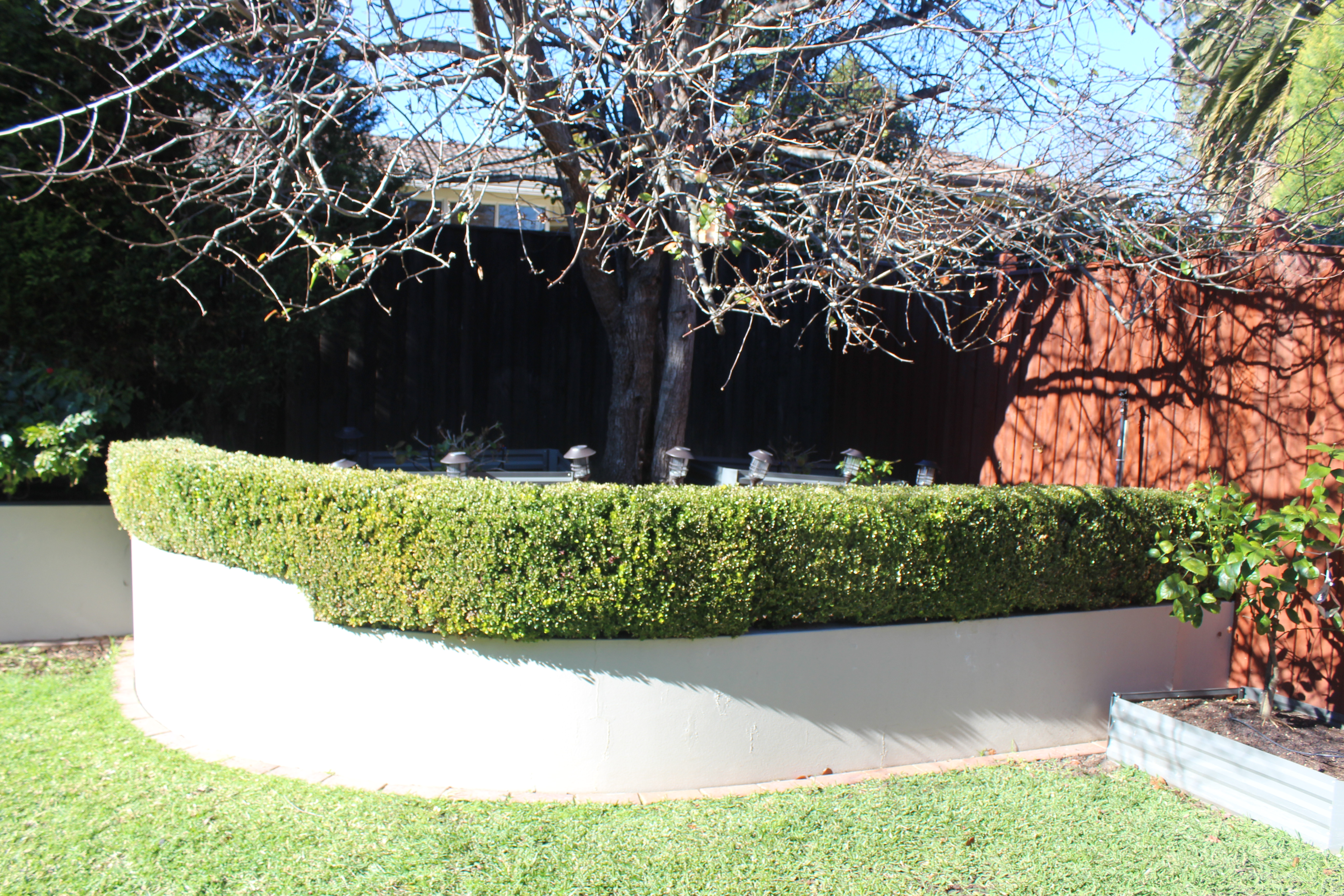 Clients needed to brighten up a dull corner and add some interest to a focal area looking out from their living area.
I suggested using decorative metal cut out screens in a dark charcoal.  To make them pop and hide the ugly back fence, used painted marine board in a bright white as a backing.
Added extra splashes of tropical colour with the hot pink Bougainvillea behind a row of Buxus and added extra layers of green and pops of colour under the beautiful blossom tree with annuals, Gardenias and Anthropodiums.  New Mulch and a good feed and plants are ready to be enjoyed by the family.
Clients are thrilled with their new fresh outlook.